The story so far...
Episode 1
Once upon a time...
Raggie is a sweet ragdoll cat who enjoys playing with plush toys and feather wands. One day, an unknown force pulled the rug from underneath when Raggie was enjoying an afternoon cat nap with all the favourite plush toys, and Raggie fell into a mysterious portal!
What lies beyond the portal is very strange indeed. Raggie transformed into a pixelated being and lost all the precious plush toys in this world! Now, Raggie has to run, find the lost toys, and unravel the mysteries that caused this "glitch" in the first place!
Episode 2
New Friendship!
In this strange new world, Raggie made some new friends - the BlockOwls.
While finding all the lost toys, Raggie came across glitchy BlockOwls trapped in boxes. With newfound superpowers, Raggie saved as many BlockOwls as felinely possible, gaining the trust and companionship of these new friends!
What's going to happen now... When Raggie meets with the first ever mighty opponent, the Dark Ape? Will the BlockOwls pilot, Loddie, swoop in to lend Raggie a claw?
Episode 3
A Rift Opens...
Beware! A rift opens in this strange RaggieRun world! What new adversary awaits your Raggie? Are you able to help your Raggie evade this mighty predator?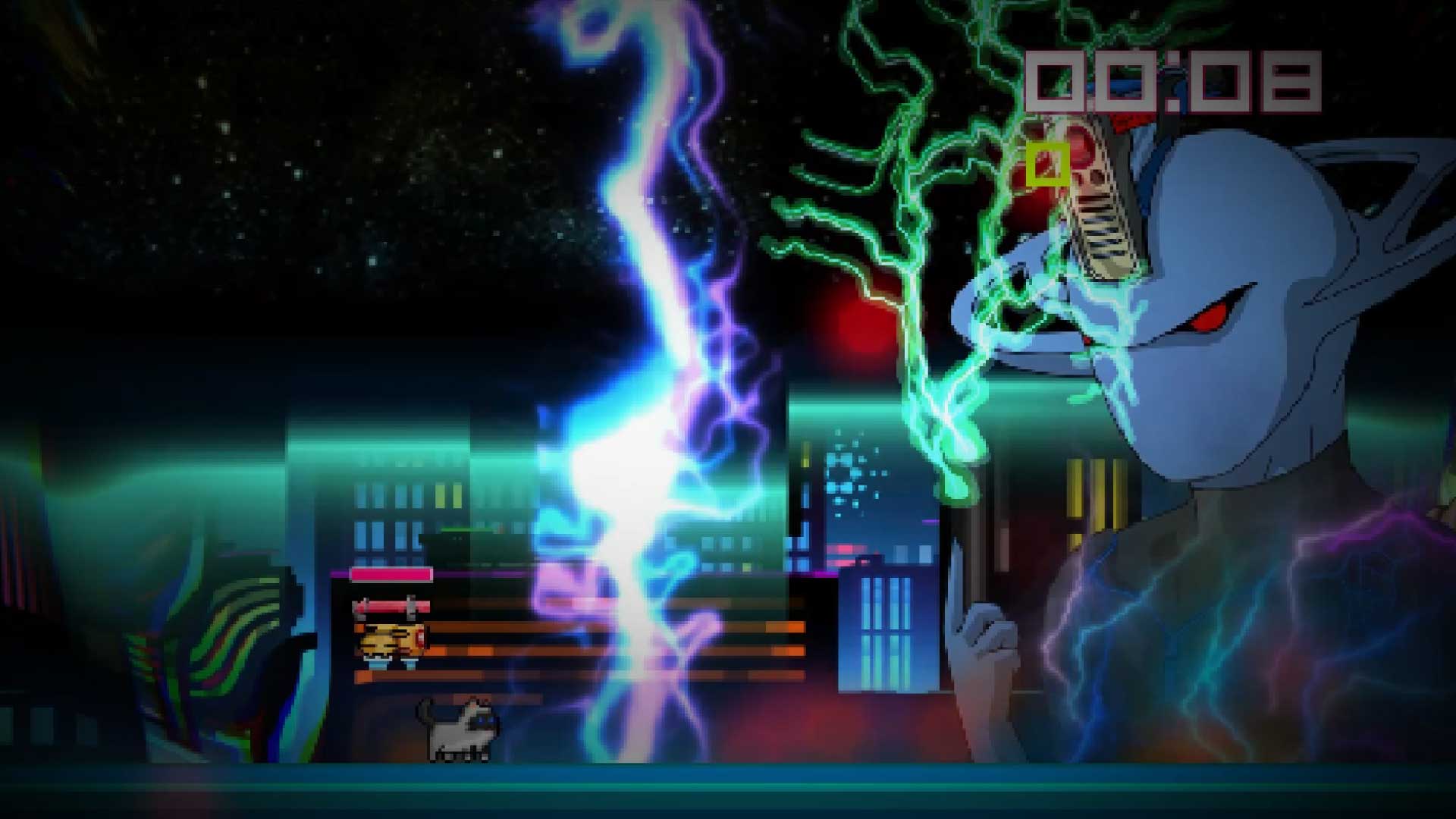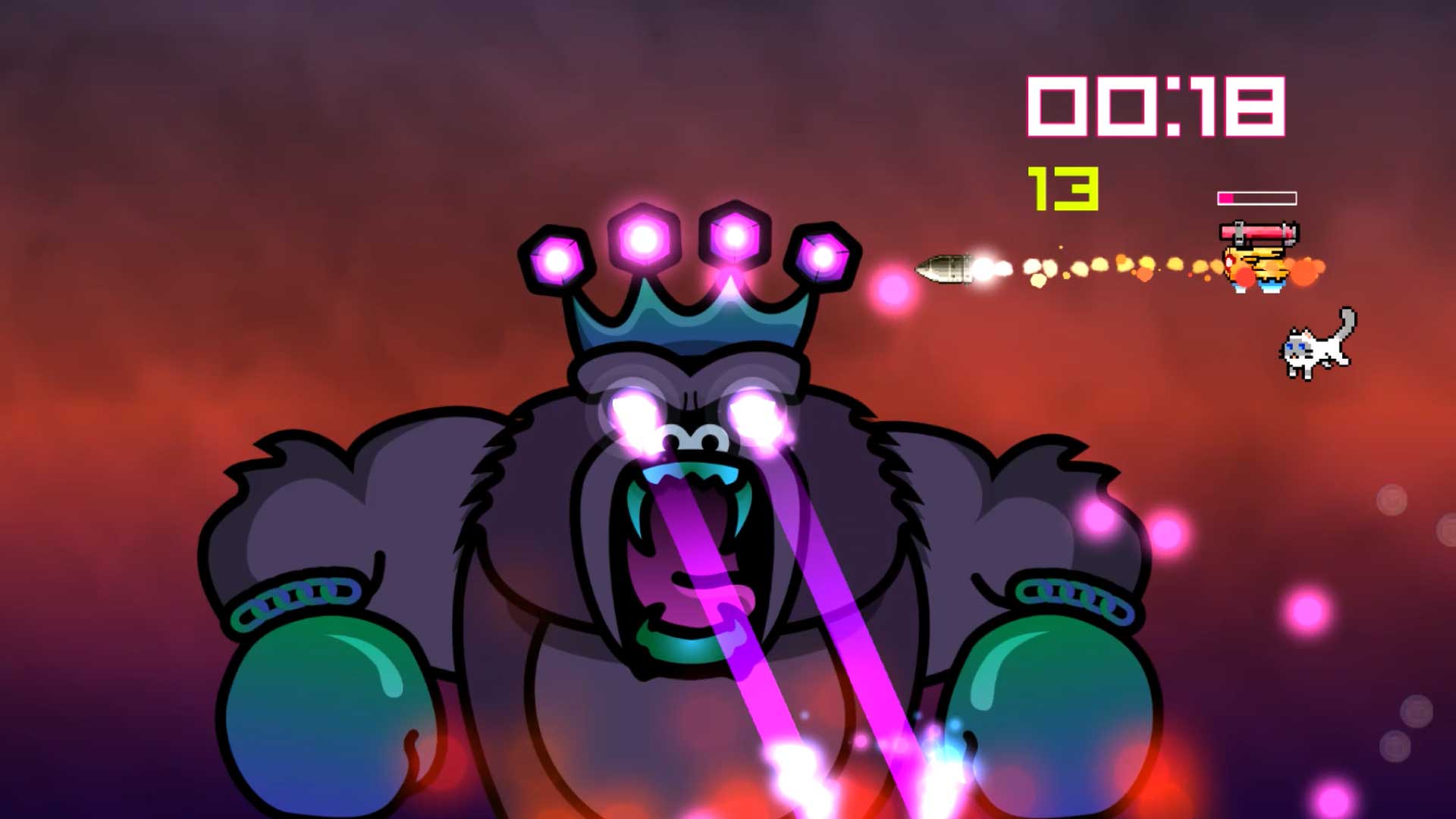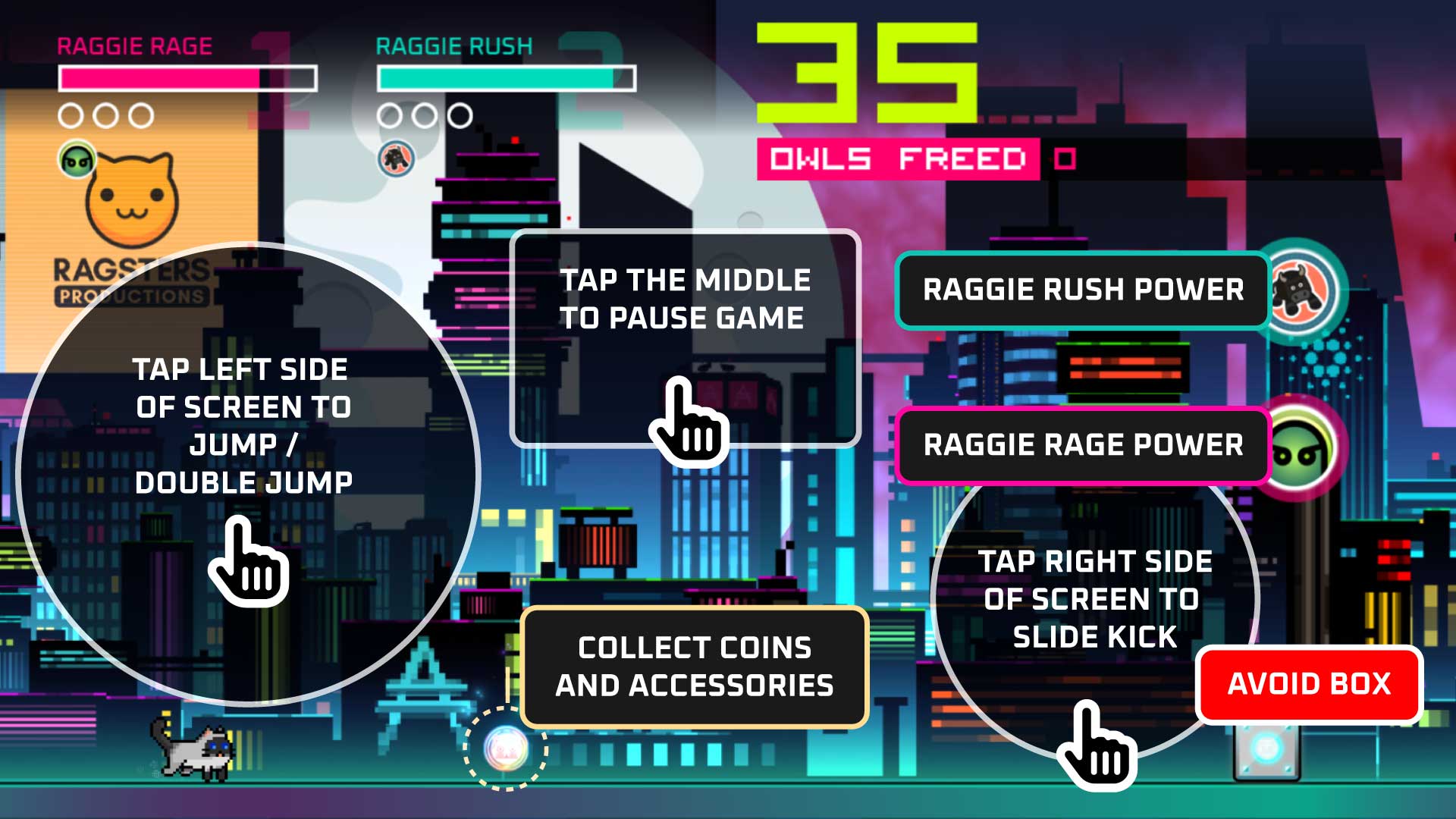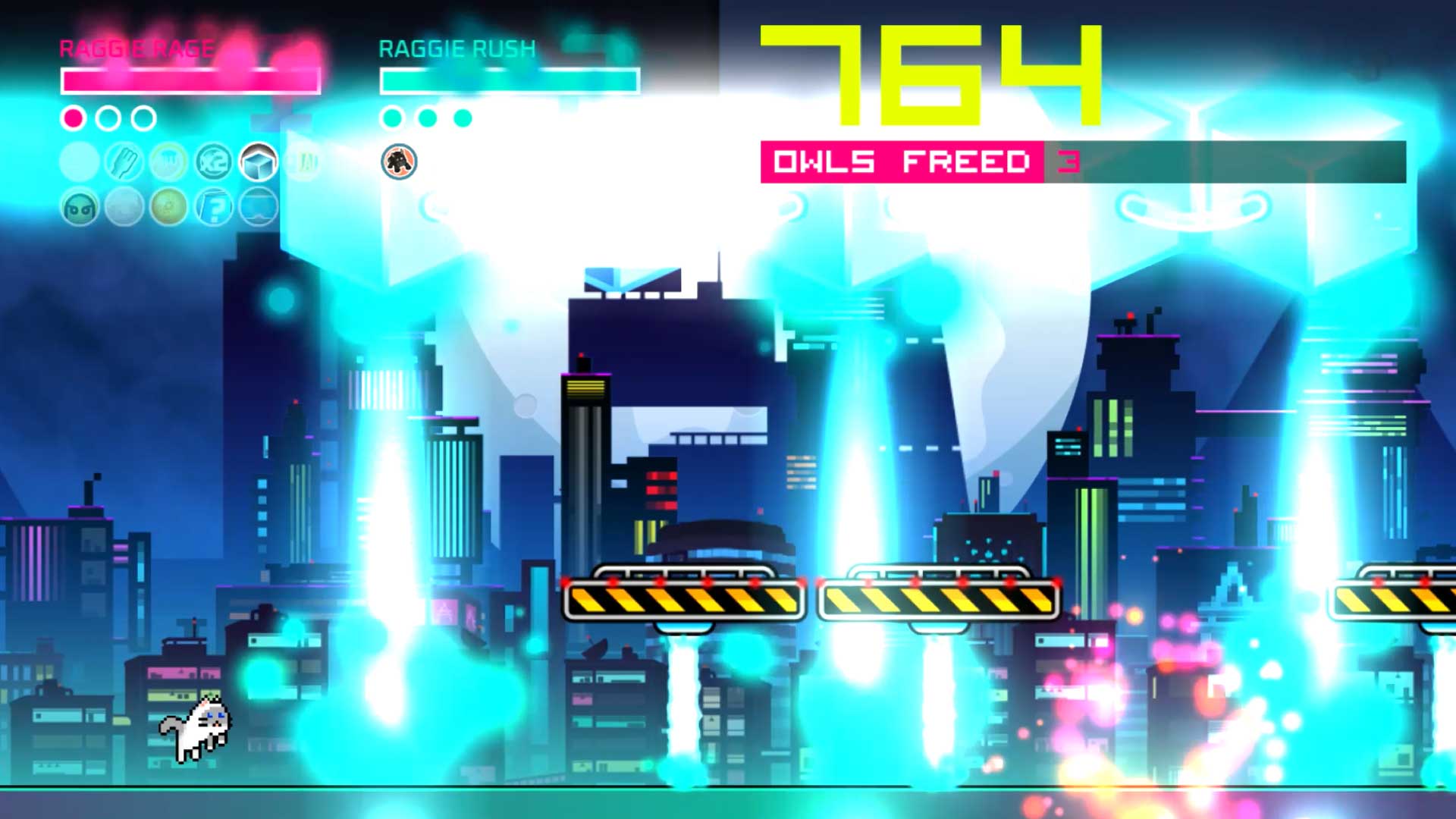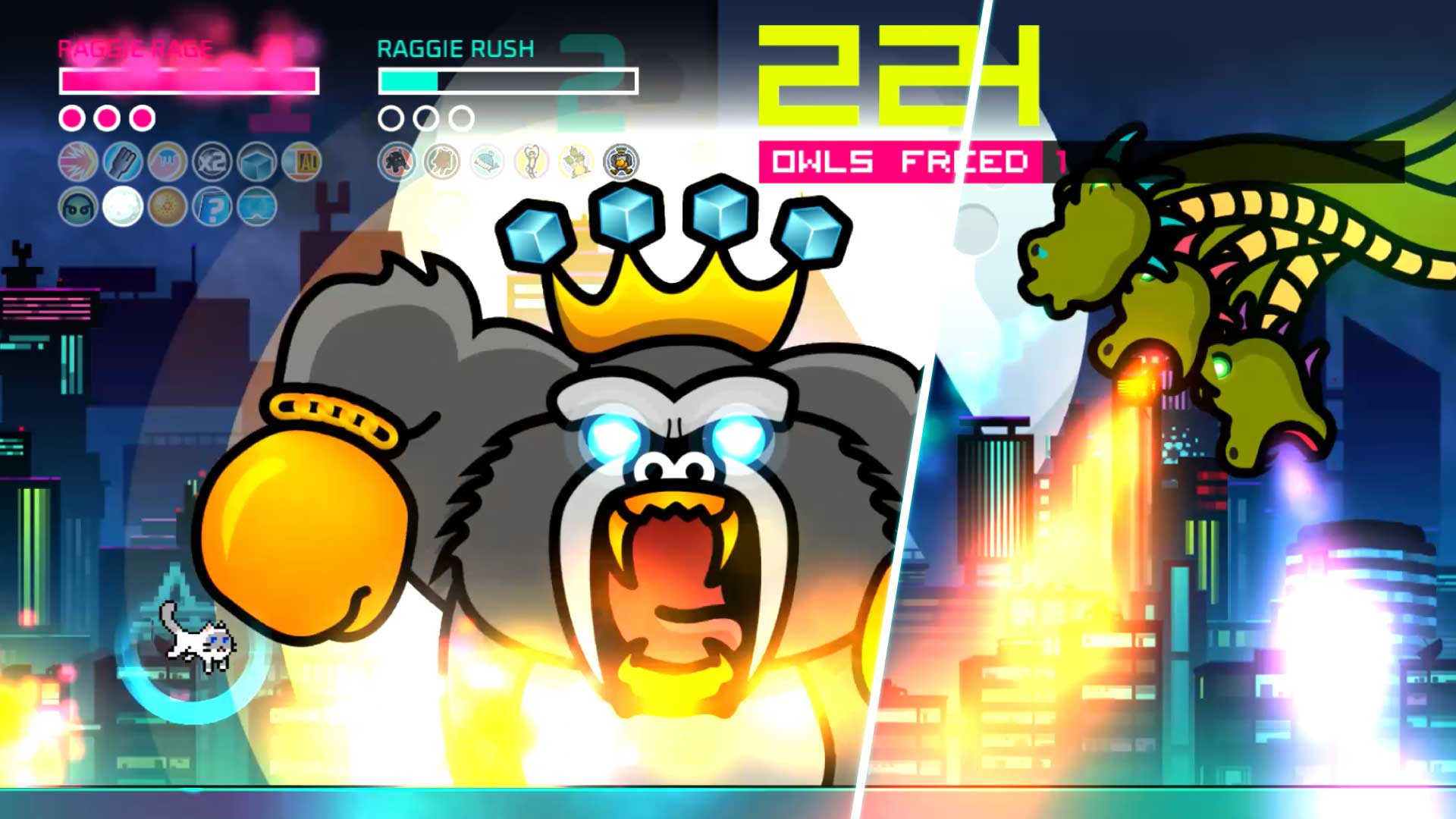 ---
Special Edition
Coming Soon.
Q4 2023